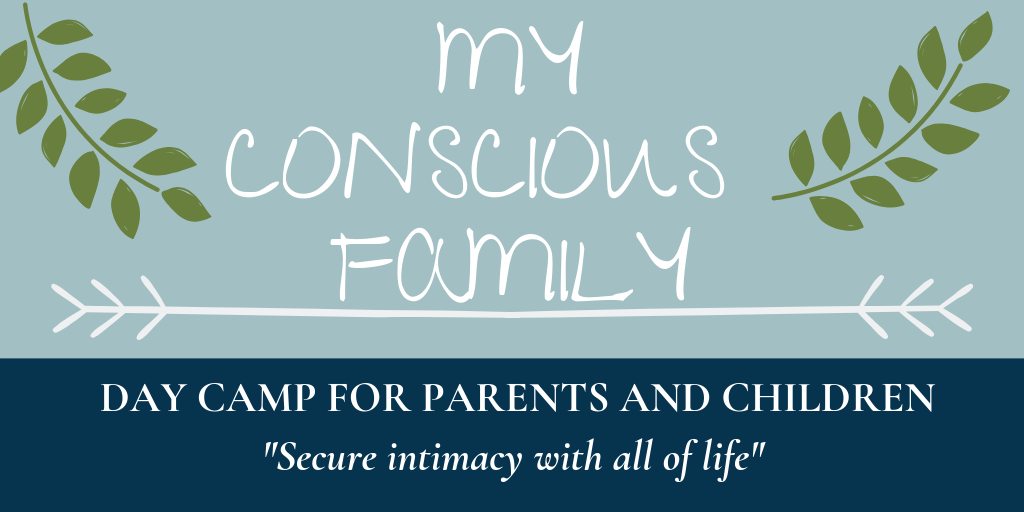 July 02, 2019   
10:00 am- 4:00pm
---
at Faith in Wellness Retreat Center & Farm
---
Our first of its kind consciousness camp engages parents AND their children with conscious activities, healthy eating, and individual and shared workshop sessions that will tranform you and your family.
---
Change your life and the way you are with your children in our full day immersion of deep transformation, intimacy, connection and fun. 
---

In our 'One Day Conscious Camp' you will learn the ways to create your dream life and have your conscious family!
Parents and children alike will remember how precious their own feeling world is. 
---
Be with your child in a way that creates ease and love. Have your home be an environment that fosters inner-dependence, personal responsibility, creativity and co-empowerment.
Move from daily "flight or flight dramas" into your new, thriving life of peaceful, joyous ease. Your entire household will learn how to coach themselves from repetitive patterns of upset into new choices, clear agreements, and self empowerment.
---
Some of the things that changed immediately from my children receiving consciousness tools at a young age was that they realized "happiness is really a choice" and they applied their new choice to every area of their life. They went from complaining to offering solutions and contributing. They chose healthy, conscious foods. They gained a deep respect and love for themselves, for other people, for nature, animals and our earth. Their creativity, enthusiasm and self -love  soared. They are confident and secure in themselves and they love who they are…

And I love I am present for my own feeling world and theirs! Life is so rich and precious now!

– Honor Godin
---

Children will explore yoga, yoga breathing techniques and other self -management tools. They will learn how to take responsibility for their own emotions and discover how their self- talk affects their moods. They will learn how to shift their self- created moods and create their futures with enthusiasm.

And for parents- while your child is having fun in their enlightening adventures, you will learn how to quickly identify repetitive patterns and shift those upsets with ease.
•STAY secure for yourself and your children.
•Remember how to love what you feel about what your child is presenting to you.
•Remember your power and sovereignty.
•Be direct, keep your commitments and your word to your child.
•Create trust and security in your home.
Join us for the fun and enlightening day that will transform who you are and how you are with your child. 
---
Ages:

• Children from ages 9-13
(Other ages permitted with prior permission)
---
Investment:
$200 (One or both parents, and one child)
$50 (Each Additional Child)
Includes organic lunch, organic snacks, yoga, breath class, all workbooks, art activities for children and MIRACLES included too!
Please arrive 5-10 minutes early for registration.
---
What to Bring
We will have plenty of mats available for you to use. If you choose to use your own yoga mat, then bring your own. 
Wear comfortable clothes that you can do yoga in and that you can walk around the farm in.

Bring a bottle of water.
---
Who is This For?
Our One- Day Consciousness Camp is designed for parents with their children, ages 9-13.
---
Your Facilitators
Your team of Master Instructors will facilitate this exciting, miraculous and magical day!
Honor Godin, Faith Bost, Lauren Zawadzki, and Mary Wagoner
---
Our Conscious Day Camp offers activities for children 13 and under designed to empower them to love, trust and  respect themselves, their parents, their peers and their earth through unique workshops that include:  yoga, meditation, art, enchanted walks, healthy food preparation class, consciousness classes and more.
---
Children will give themselves their dreams and ignite their hearts, as they empower themselves and lead the way in self-love, conscious awareness, deep feeling, and healthy living. Parents and children will remember their own inner power, security and sovereignty. 
Here are some of the activities for children that are offered in our Conscious Day Camps:
Faerie Cottage– What are faeries and how can we attract them?

Using upcycled boxes, we will create homes for our faerie friends. We will glue on objects found in nature and add adornments to draw the faeries to our newly constructed homes.


Yummy Balls

What are some things we do to stay healthy?  Our health conscious chef, Mary will share healthy eating habits, and will have you all help prepare yummy balls made with delicious ingredients.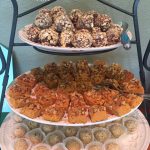 Improv Games

In this workshop we will exercise our creative side and expand our consciousness. Enjoy laughter and cosmic speed when you engage your super-fast subconscious!
Family Yoga and Meditation– We will enjoy yoga poses and meditate! Enjoy our Conscious Family Yoga & Meditation Class to find your ease and security as a family.
SLOW DOWN and find your own inner peace….
together!
Enchanted Walk: Come view your world through your new  eyes! Join us on a walk along our farm trails and our labyrinth. See faces in the trees, spinning/waving leaves, fairy thrones/castles, gnomes and other magical and mystical creatures and characters.
Visit our animals and remember your connection to our natural world. Communicate with the animals , trees, butterflies, dragonflies, the wind, the rain, the flowers and other creations with honor and respect. Remember you are here as a great Steward of our Earth!
Our Enchanted Walk will include our sacred labyrinth. Come meet and play with the elementals of air, water and earth. Visit our enchanted trees, loving animals and beautiful nature. Feel your joy.  This program will assist you in seeing and FEELING your world.
ENJOY INTIMACY WITH ALL OF LIFE.
JOIN US FOR
'MY CONSCIOUS FAMILY'
DAY CAMP!
YOUR MIRACLES ARE HERE, NOW! 
[/et_pb_text][/et_pb_column][/et_pb_row][/et_pb_section]